The plan was to build a "desktop amp" to play guitar while listening to the computer through the AUX input. Originally the input circuitry was something "à la" Fender/Greta, but it has now evolved into a common anode mixer for both inputs.
The amp has been built into a battery charger enclosure - hence the name.
As obvious, the outcome was built from spares, recycled and traded parts.
The circuit design has been elaborated by the (french) projet G5 forum(1) team.
In a nutshell: Denney & Jennings' AC4 circuit has been revised as per Merlin Blencowe's insights. The "classic" Vox tonestack was preceded by a MOSFET follower.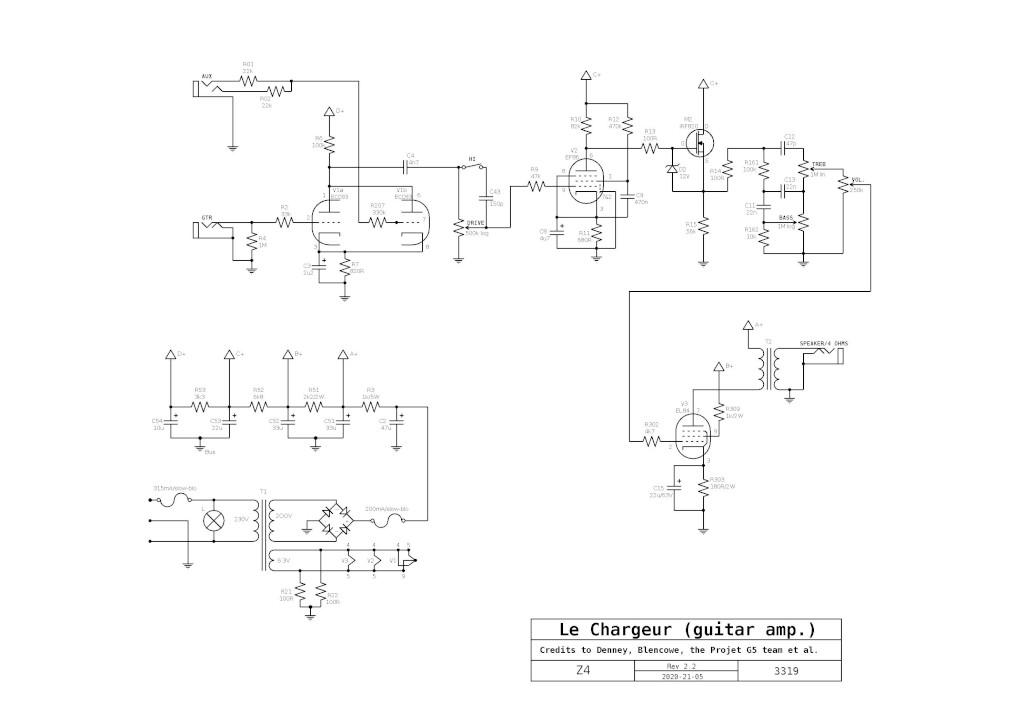 NOTE
: the above schematic does not necessarily provides for a recommended build and it has no even been checked, despite my intend to faithfully reproduce the actual "Chargeur" circuit. The design was elaborated as a pure exercice and I degraded it at will to use what I had already available, or what I could buy for cheap.
That made for a tight build...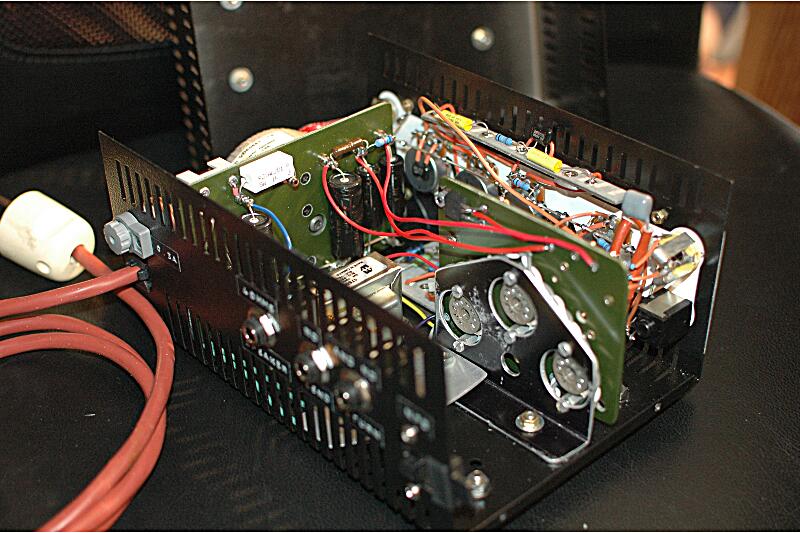 (pics from an earlier version)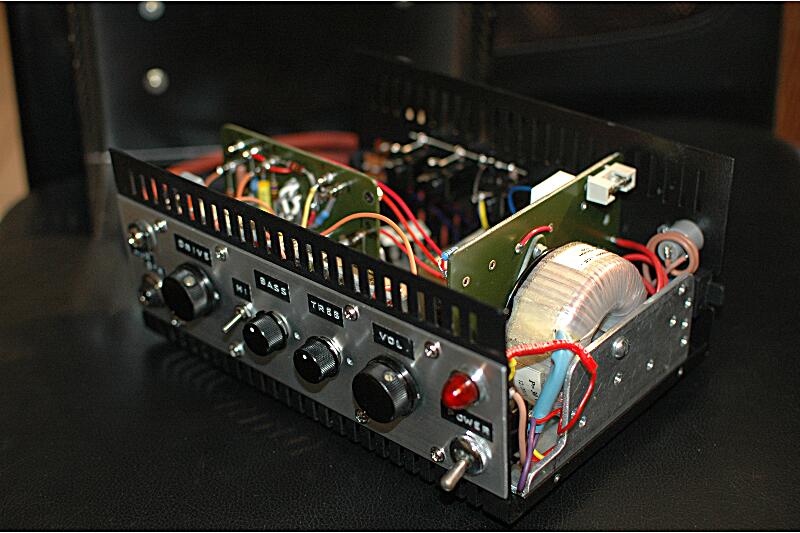 ... since the power tube does not even stand right in this low box. So, I'm glad I did it - since it perfectly suits its purpose, but I won't do this again!
_______
(1) For more insights, see
http://www.projetg5.com/phpbb3/viewtopic.php?t=5347
- in french though - and feel free to ask any questions, here or by e-mail to
chopsauce@free.fr
. I'll do my best to reply &/or translate as needed.
EDIT: typographical error corrected
EDIT2: changed Aux/GTR input circuit to common anode mixer - in an attempt to reduce both background noise & interaction between inputs. Yet I am missing a triode gain stage now, the outcome is even closer to the design requirements.